Thoracic Oncology Program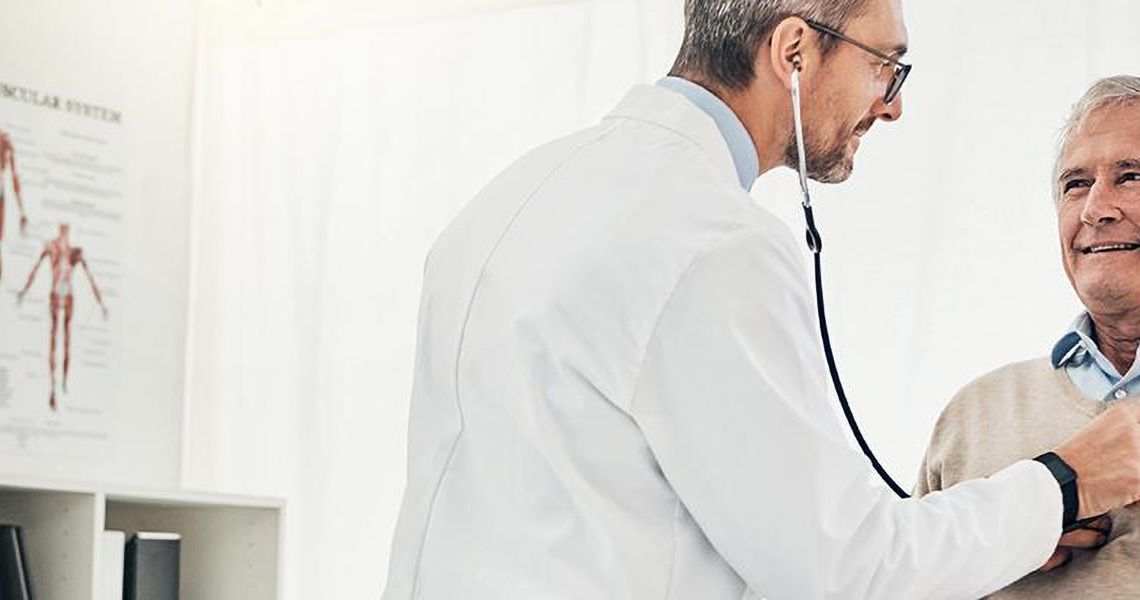 GW Thoracic Oncology Program
Helping Patients Believe Easier
GW Cancer Center's Thoracic Cancer Program is run by surgeons who specialize in diagnosing and treating cancers of the chest region. Our surgeons have received extra training in the form of a fellowship. They have the know-how and experience with complex chest cancers.
The thoracic surgeons are supported by a team of health care providers, including medical oncologists, radiation oncologists, and pulmonologists. These individuals also have specialized training to ensure every patient receives expert care.
Program Information
Patient-Centered Thoracic Oncology Care
When it comes to cancer, every day counts. Patients who may be suspected of having a thoracic cancer will be promptly scheduled– even for second opinions – so they can be accurately diagnosed. When the diagnosis is cancer, patients can begin the treatment process without delay.
Our physicians go the extra step to get patients in quickly. We then spend as much time as necessary explaining tests and treatments so patients have a clear understanding of what to expect.
---
Additional Information
Our program offers complete cancer care for every patient. A team of physicians from different specialties come together to discuss each new thoracic cancer case. Together, they create a personalized treatment plan for each patient.
Our team consists of specialists with extra training. Medical and radiation oncologists, interventional radiologists, and interventional pulmonologists all have the training to help diagnose, stage, and treat chest cancers.
Patients will be supported through the process by our nurse navigator. This individual schedules tests and appointments to facilitate the process of diagnosing and treating chest cancers.
Patients in clinical trials benefit from the latest developments in the field.
GW Cancer Center provides data to the general thoracic database of the Society of Thoracic Surgeons. By submitting data, we know our outcomes meet or exceed that of our peers nationwide.
As a teaching hospital, GW trains the next generation of physicians. We take great pride in teaching minimally invasive techniques to surgery residents and medical students so that they can carry on the tradition for their patients in the future.
GW Cancer Center offers specific screening and treatment for thoracic cancers:
Whenever possible we perform minimally invasive surgical procedures for chest cancers. These procedures result in less pain, shorter hospital stays, and a faster return to normal activities.
We offer recovery pathways that shorten the time patients must stay in the hospital after surgery. This program gets patients back to their home and their normal diet faster. Nurse navigators or physician assistants provide frequent check-ins to ensure patients are recovering safely and comfortably.
GW Cancer Center offers a computed tomography (CT) screening program to identify lung cancers in earlier, more treatable stages. Patients with risk factors (such as smoking) may be eligible for this safe screening program which can identify cancers even when there are no symptoms.
We use special techniques to obtain tissue samples that are then examined by a pathologist who can accurately diagnose the type and extent of cancer.
GW Cancer Center invests in state-of-the-art technologies to improve cancer diagnosis and treatment.
Because of our partnerships within the health care industry, we are always on the leading edge of technology. We are looking at the next generation of products that will benefit our patients with smaller incisions, shorter hospital stays, and less pain.
Depending on the tumor, the da Vinci® surgical robot may be a surgical option. The da Vinci® robotic surgical system offers surgeons more precision to minimize potential side effects.
---
Info for Patients
GWCC THORACIC ONCOLOGY PROGRAM
22nd & I Street, NW 6th Floor
Washington, DC
United States
Schedule an Appointment
202-741-2210