Urological Oncology Program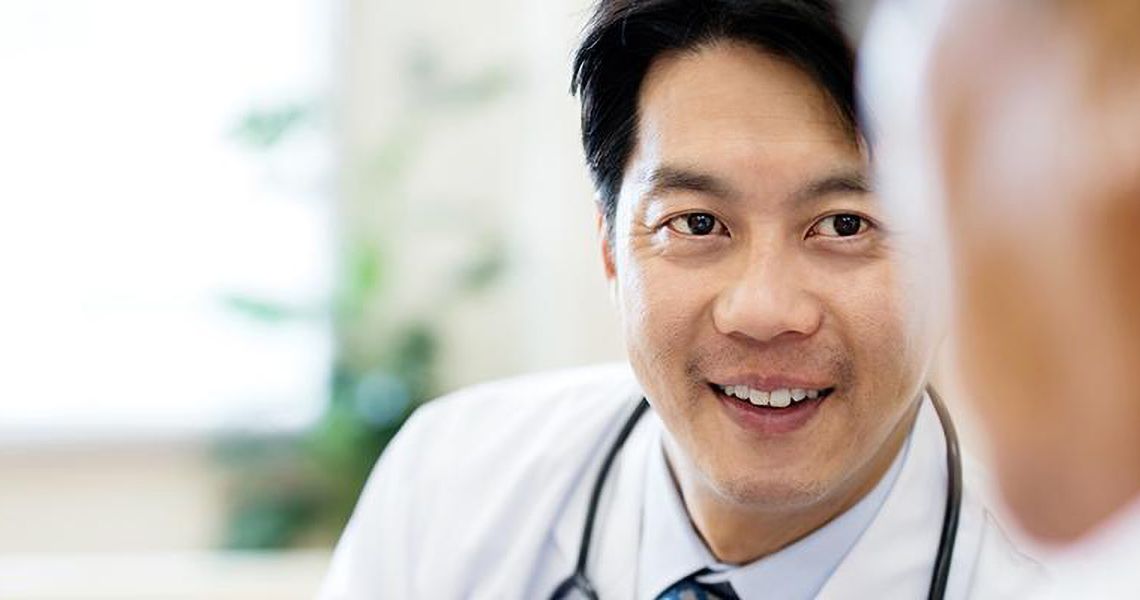 GW Urological Oncology Program
Multi-Disciplinary, Patient Centered Cancer Care
The GW Cancer Center offers advanced treatment in urology, including minimally invasive, laparoscopic surgery for the management of urinary, prostate, kidney, and pelvic disorders.
Program Information
Urology is the branch of medicine that focuses on diseases of the male and female urinary tract system and the male reproductive organs. Urologic organs include the kidneys, adrenal glands, ureters, urinary bladder, urethra. The male reproductive organs include testicles, prostate, penis, and others.
Our program provides advanced diagnosis and treatment for patients with a urology cancer.
Research-based, Patient-Centered Cancer Care
The GW Cancer Center invests in research that will lead to future treatments and cures. As part of this, we've created a tissue bank for prostate, bladder, kidney, and testicular cancer. When new treatments become available, we will study them using saved tissue. The results translate into knowledge of which treatments work best for each tissue type.
This effort will lead to more individualized medicine. This is the future of cancer treatment. We will be able to offer better results when treatment plans are based on an individual's genetics. 
---
Additional Information
We offer a multidisciplinary clinic where patients can conveniently interact with several specialists in one visit. Our team works together to provide an accurate diagnosis and to create the best treatment plan. Patients benefit when great minds collaborate on diagnosis and treatment options.
Patients who have received a diagnosis of testicular cancer should promptly consult our male fertility specialists prior to undergoing treatment. You can contact a specialist at saveyoursperm@mfa.gwu.edu and expect a prompt response. Our specialists will provide a quick evaluation and options for fertility preservation. You can then begin cancer treatment with little or no delay, confident that you have taken every step possible to allow yourself the option of children in your future.
Patient navigators support patients who have been diagnosed with cancer. Navigators steer patients through the process. They even help them with the financial aspects of a cancer diagnosis, such as working with insurers.
Patients in clinical trials benefit from the latest developments in the field.
GW Cancer Center partners with these organizations to offer clinical trials for patients with urologic cancer:
The Genitourinary Multidisciplinary D.C. Regional Oncology Project (GUMDROP)
The National Cancer Institute (NCI) at the National Institutes of Health (NIH)
The Eastern Cooperative Oncology Group (ECOG)
GW Cancer Center offers specialized screening and treatment for urologic cancers:
The Oncotype DX prostate cancer test predicts how aggressive the cancer will be. This helps us better determine the right treatment approach.
Decipher gene testing following prostate surgery categorizes risk. It identifies which treatments will be necessary to avoid a recurrence or spreading of cancer.
For any cancer where systemic therapy is needed, we offer a specialized sperm analysis and retrieval procedure. This obtains viable sperm that can be stored and used after cancer treatment is complete.
Some men with testicular cancer will be eligible for partial removal of the testicle (partial orchiectomies).
Hormone therapies protect sexual health and performance in men after cancer treatment.
We offer a reconstructive surgical procedure to divert urine out of the body for patients whose bladder has been removed.
GW Cancer Center invests in state-of-the-art technologies for cancer diagnosis and treatment:
GW was the first in the area to use the da Vinci® robot for minimally invasive urologic surgery. We have performed the highest number of robotic cases in the greater Washington, D.C., area.
Cysview® Blue Light Cystoscopy increases detection of cancer by using a special dye that can be better seen in cancer cells. This technology is helping to decrease the recurrence rate of cancer by catching recurrent tumors in the earliest stages.
Urovysion™ Fluorescence In Situ Hybridization (FISH) gives researchers a way to map an individual's genetic material with a urine sample. We use this information to determine if cancer-causing genetic problems exist.
The UroNav Fusion biopsy platform combines pre-biopsy magnetic resonance images (MRI) with ultrasound images to accurately guide a biopsy needle in real time. The system provides excellent visuals of the prostate gland and the needle. It results in better tissue collection.
---
Info for Patients
GWCC UROLOGICAL ONCOLOGY PROGRAM
2150 Pennsylvania Ave, NW 2nd Floor
Washington, DC
United States
Schedule an Appointment
202-741-2210