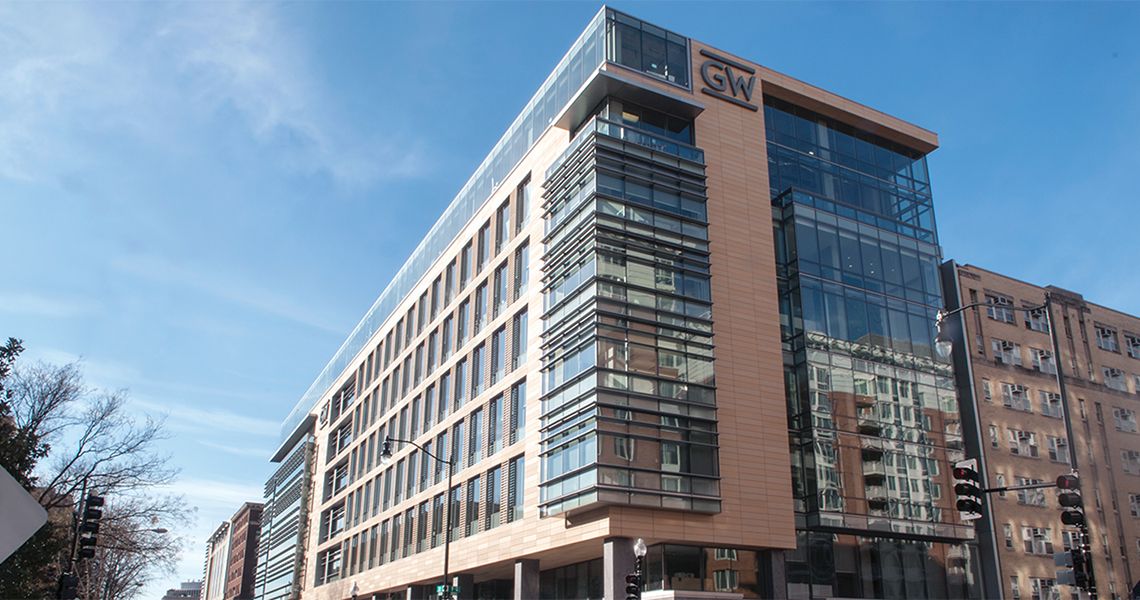 Our Mission: To drive transformational research, personalized therapy, family-centered care, and cancer policy in the nation's capital.
Established in 2015, the George Washington University (GW) Cancer Center is a collaboration of the George Washington University, the GW Hospital, and the GW Medical Faculty Associates to expand GW's efforts in the fight against cancer. The GW Cancer Center also incorporates all existing cancer-related activities at GW, with a vision to create a cancer-free world through groundbreaking research, innovative education, and equitable care for all.
Located in the heart of Washington, D.C., the Center offers a dynamic, collaborative, and innovative model for cross-disciplinary collaboration and multidisciplinary patient care.
At the GW Cancer Center, we diagnose and treat every kind of cancer - offering patients the highest quality care, latest therapies, and clinical trials to find new options for treating cancer. GW provides the area's best care by combining the most advanced technologies and treatments with world-class service in a welcoming environment.
As an academic medical center, many of our providers are not only treating patients, but are also renowned researchers in their fields -- developing and bringing the latest therapies from bench to bedside. With researchers across four robust programs in cancer biology; cancer control and health equity; cancer engineering and technology; and cancer immunology and microbial oncology, our internationally renowned experts come from across GW to bring breakthrough innovations in cancer diagnosis, treatment, and risk reduction.
Here at GW, education is another key pillar of our enterprise. We provide a comprehensive range of research education and career development programs designed to equip the next generation of scientists and health care providers with the knowledge and skills to make progress in the prevention, detection, and treatment of cancer. GW offers numerous cancer-relevant research programs in a variety of fields, such as medicine, health sciences, public health, nursing, and engineering.
The GW Cancer Center is also committed to addressing health disparities and ensuring that research is responsive to the needs of the communities we serve. We are committed to working toward equity in every corner of our enterprise and reaching out to communities across the D.C., Maryland, and Virginia metro area to provide access to critical services and innovative trials.