Cutaneous Oncology Program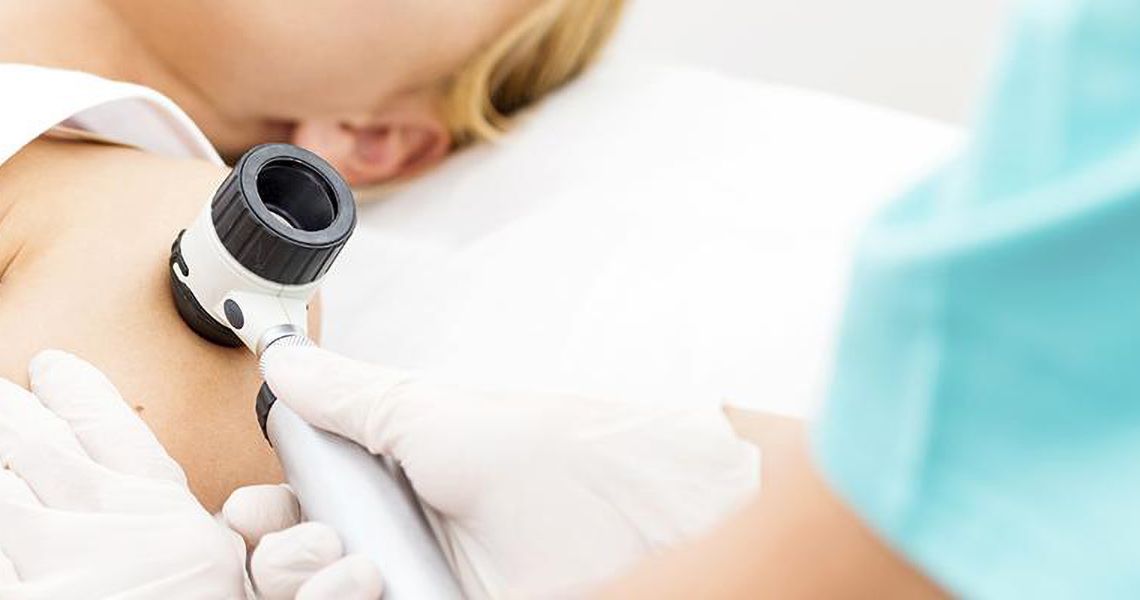 GW Cutaneous Oncology Program
Comprehensive Skin Cancer and Supportive Oncodermatology Services
The GW Cancer Center's Cutaneous Oncology Program is a leading comprehensive melanoma and non-melanoma skin cancer treatment center in Washington, D.C. Every skin cancer is different, and as a result, we take an individualized approach to each skin cancer patient. Our multidisciplinary team includes specialists in medical and surgical dermatology, head and neck surgery, plastic surgery, medical oncology, radiation oncology, dermatopathology, and genetic counseling. Our team works closely together to offer patients the most personalized treatment plan for their skin cancer, no matter how common, rare or complex. Together, your team will develop a treatment plan tailored to your disease, your concerns, and your lifestyle considerations.
Program Information
The GW Cancer Center's Cutaneous Oncology program oversees the care of patients with all types of active skin cancers, as well as patients with suspected skin cancers who are in need of diagnostic testing or surveillance. Skin cancers are more common than all other cancers combined, and the incidence of skin cancers is rising faster than any other type of cancer. The Cutaneous Oncology Program provides highly specialized care for all types of skin cancer.
We also provide care for patients experiencing skin-related side effects from any type of cancer or its treatment through our Supportive Oncodermatology Clinic, including:
Skin reactions to cancer chemotherapy
Skin reactions to radiation therapy
Hair or nail changes due to cancer chemotherapy
Graft-versus-host disease (GVHD)
Our personalized and multidisciplinary approach allows patients to have access to a wide variety of physicians during their visit, including:
Dermatologists evaluate and monitor suspicious lesions and help to manage the side effects of chemotherapy and radiation therapy
Dermatopathologists evaluate tissue slides of possible cancerous lesions
Dermatologic surgeons and surgical oncologists work together to most effectively remove malignant lesions using cutting edge surgical therapies like Mohs micrographic surgery
Radiation oncologists add radiation therapy to bolster cure rates
Medical oncologists add chemo and immunotherapy to treat more advanced skin cancers
Genetic counselors help patients understand and manage their risk for cancer
Our program is broken into four specialized weekly multidisciplinary clinics which include:
---
Additional Information
You will be cared for by a comprehensive team that combines leading experts with the latest technological and research advances. Our multidisciplinary team works together to create a personalized treatment plan that supports all of your medical, nutritional and emotional needs. At the GW Cancer Center's Cutaneous Oncology Program, you will have access to:
A multidisciplinary treatment team of world-renowned experts in dermatologic oncology, dermatologic and Mohs surgery, dermatopathology, head and neck surgery, reconstructive surgery, radiation oncology, medical oncology and radiology
Clinical trials
Advanced radiation oncology techniques including external beam radiation therapy (EBRT), intensity modulated radiation therapy (IMRT) and surface mold computer-optimized high-dose-rate bracytherapy (SMBT)
Phototherapy
Mohs Surgery, including using immunostains for Melanoma, Merkel Cell Carcinoma and other aggressive or rare skin cancers.
Skin cancers are more common than all other cancers combined. The incidence of skin cancers is also rising faster than any other cancer. Skin cancers can include:
The GW Cancer Center's Cutaneous Oncology Program offers a variety of clinical trials. Patients can also enroll in our blood, tissue and database collection studies for melanoma, squamous cell carcinoma, Merkel cell carcinoma and cutaneous T-cell lymphoma. For more information about enrolling in a clinical trial or collection study, please contact Janene Herring, Cutaneous Oncology Program coordinator at 202-741-2210 or email skincancer@mfa.gwu.edu.
Developed in the 1940s by Dr. Frederic Mohs, MMS is an outpatient procedure that involves surgically removing the visible tumor, along with a thin layer of normal-appearing tissue around and beneath the tumor.
---
Info for Patients
GW CUTANEOUS ONCOLOGY PROGRAM
22nd & I Street, NW 2nd Floor
Washington, DC
United States