Gastrointestinal Cancer Program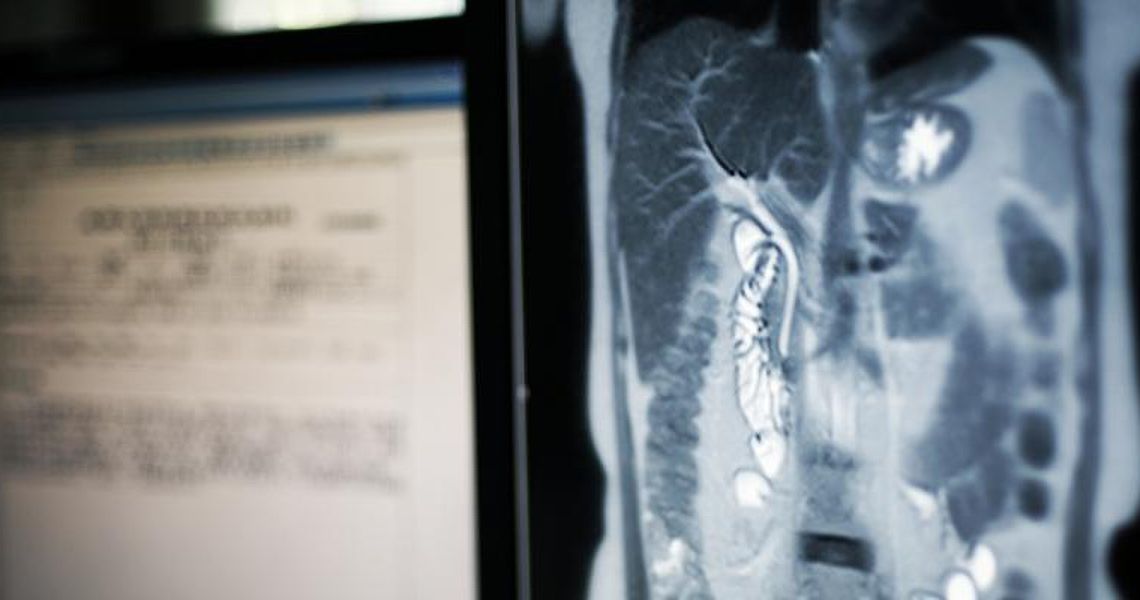 GW Gastrointestinal Cancer Program
National Leaders in Treating GI Cancers
The GW Cancer Center's Gastrointestinal (GI) Cancer Program uses cutting-edge technology and a comprehensive approach to treating cancers of the GI tract, including colorectal cancer, liver cancer and pancreatic cancer. Patients treated at GW not only have access to surgery, chemotherapy and radiation therapy, but also to cutting edge immunotherapies and minimally invasive robotic surgery. We also offer specialty care like our Liver and Pancreas Institute for Quality, genetic counselors, patient navigators, social workers and monthly colorectal cancer screenings. We offer personalized care and treatment plans tailored to individual needs rather than a "one-size-fits-all" approach.
Program Information
The GW Cancer Center accepts referrals for patients with all types of gastrointestinal cancer, as well as patients without a confirmed diagnosis in need of testing or surveillance. Our personalized and multidisciplinary approach means that patients have access to a variety of specialists during their clinic visit:
Medical oncologists coordinate care and treatment using a variety of different therapies
Surgical oncologists can evaluate and remove tumors, often using minimally invasive laproscopic or robotic techniques
Radiation oncologists can deliver a treatment plan tailored to each patient
Genetic counselors can help patients understand and manage their risk for cancer
Physicians can screen patients for colorectal cancer or suspicious polyps using a variety of options like the Hemoccult test, colonoscopy or flexible sigmoidoscopy
Nutritionists and other supportive care professionals help patients manage side effects and optimize their health during and after treatment
Our highly skilled team has the know-how and experience to deal with even the most complex cases. Every minute counts when you're faced with a cancer diagnosis. If you have been diagnosed or have symptoms, take the first step and schedule an appointment today.
---
Additional Information
The Gastrointestinal Cancer Program provides complete care for each patient. A team of physicians and supportive care staff from different specialties come together to discuss each new case. They create a treatment plan that will best serve the patient.
To ensure that every patient is treated with the best possible therapies for their needs, our tumor board meets regularly to check progress and make any necessary adjustments to the treatment plan.
We also offer the services of a patient navigator who can help with care coordination, communication and many other patient needs or barriers to care.
Our team consists of nationally renowned specialists in gastroentorology, medical and radiation oncology, interventional radiology, as well as cross-disciplinary collaboration with experts from across GW, including experts in colorectal, hepatobiliary, pancreatic and thoracic surgery.
Patients in clinical trials benefit from the latest developments in the field. Our patients have access to state-of-the-art clinical trials and newer medical therapies.
Our model as an academic medical center is built on research, clinical care and finding solutions to cancer problems in our region.
Our community-based research is focused on understanding and reducing gastrointestinal cancer disparities in the DC-metro region, including colon and liver cancer, special populations affected by HIV and anal cancer.
The GW Cancer Center offers screening and treatment for all forms of gastrointestinal cancers, including esophageal, liver, pancreatic, bile duct cancer, colon, rectal and other types of cancer affecting the digestive system.
We provide biopsies and on-site processing of results, including molecular analyses of tumors to better tailor treatments.
We also provide on-site diagnostic imaging services.
Patients at GW have access to all the latest treatments including radiation therapy; chemotherapy; systemic therapies like immunotherapy and targeted therapies; and surgical removal of tumors using minimally invasive robotic or laparoscopic surgery.
Our dedicated staff also offer supportive care and resources throughout your time at GW.
The GW Cancer Center provides patients with access to the latest technology in gastrointestinal cancers, including:
Minimally invasive robotic systems for colon and rectal surgery
Robotic-assisted lymphadenectomy
Minimally invasive pancreas resection/whipple for benign and malignant conditions
Minimally invasive liver resection for benign and malignant conditions
Interventional ablation techniques, which are image-guided techniques for eliminating tumors without surgery
Interventional embolization procedures such as TheraSphere® and chemoembolization
Advanced stereostactic body radiation treatment, a specialized form of radiation that precisely targets tumors
Systematic therapies including immunotherapy and targeted therapies (drugs that work at the molecular level to stop cancer)
Led by Lynt Johnson, MD, MBA, the GW Liver and Pancreas Institute for Quality offers innovative and state-of-the-art treatments for patients with pancreas, liver, bile duct, duodenum and gallbladder diseases.
We offer some of the best outcomes of any center in the country.
Our team not only offers surgical approaches to the most complex conditions but also combines expertise in interventional ablative techniques, vascular reconstruction, targeted precision drug therapies, and much more.
In 2009, the GW Hospital became the first in the region to use the da Vinci system for robotic colon and rectal surgery. We were also the first to use the Med Robotics Flex Robot for trans-anal surgery for patients with rectal cancer or rectal lesions. We also offer the brand new XI robot, which is the newest robotic system available for patients.
During a robotic colectomy, surgeons remove cancerous portions of the colon and rectum, as well as benign tumors and polyps.
A robot-assisted approach provides surgeons with the tools to more easily connect the two ends of the colon after the cancer has been removed.
The procedure can be completed with a few tiny incisions, rather than the one long incision used in traditional open colon surgery, which means a faster recovery and less pain for patients.
Robotic surgery allows surgeons to perform complex rectal cancer surgery, which had been extremely challenging, in a minimally invasive manner.
The robot provides improved visualization of the surgical site through 3D magnification, enhanced dexterity for manipulation and dissection of tissue and greater precision.
---
Info for Patients
GW GASTROINTESTINAL CANCERS PROGRAM
2150 Pennsylvania Avenue
Washington, DC
United States
Schedule an Appointment
202-741-2210