The George Washington University (GW) Cancer Center is committed to training the next generation of biomedical scientists, policymakers and health care providers. Clinical and research training programs and resources provide physicians, students, and other health professionals with comprehensive training on a variety of topics.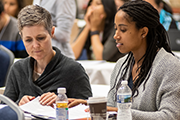 GW offers multiple networking, funding, grant writing, and career development resources for researchers and investigators across the university.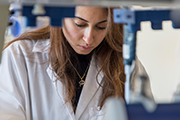 Postdoctoral fellows are an integral part of the GW Cancer Center community and play a significant role in fulfilling our research mission.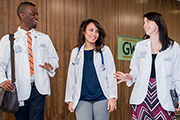 Whether you are a current or prospective resident, GW offers a wide array of comprehensive programs and support throughout all stages of your training.