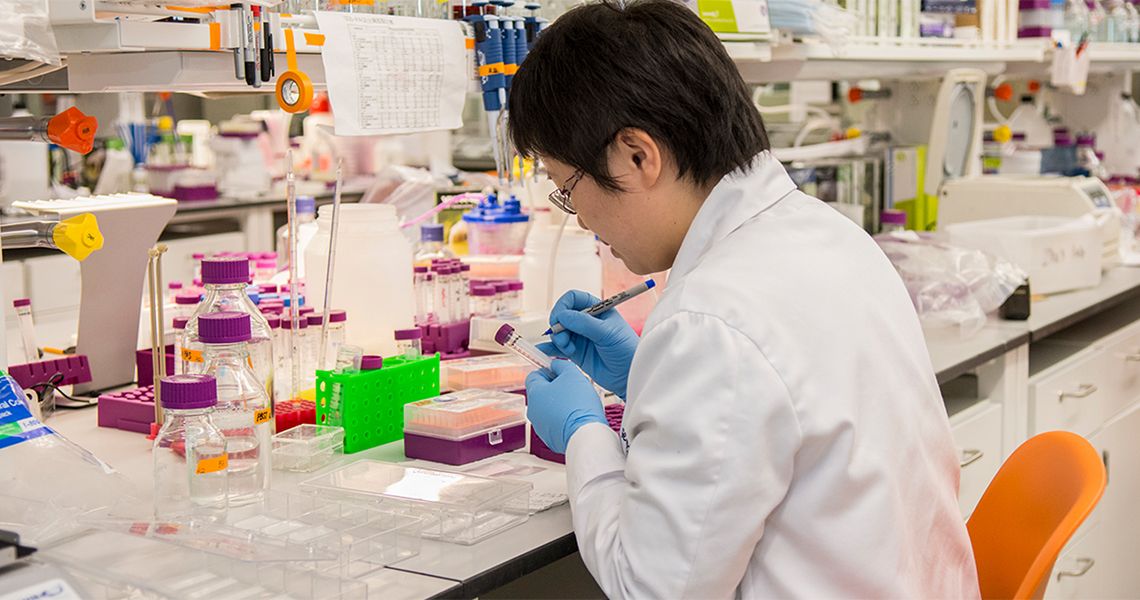 Exciting postdoctoral research opportunities are available at the George Washington University (GW) Cancer Center in Washington, D.C. Review the descriptions of open GW Cancer Center opportunities below, or view all current postdoctoral openings across GW.
Lab: Ed Seto, PhD
Research Focus:Clarifying the functions, mechanisms of action, and regulation of lysine acetyltransferases and deacetylases, exploring their roles in cancer, and using the resulting knowledge to develop new and better strategies for the treatment of cancer.
Lab: Emilia Entcheva, PhD
Research Focus: Dr. Emilia Entcheva's laboratory (the Cardiac Optogenetics and Optical Imaging Laboratory) combines biophotonics tools with human stem-cell-derived cardiomyocyte technology and gene editing approaches to aid the advancement of personalized medicine. Dr. Entcheva's laboratory currently has open positions for epigenetics and machine learning.
Lab: Inhee Chung, PhD
Research Focus: Investigation of cancer cell metastasis using biophysical and optical approaches.
Lab: Maho Shibata, PhD
Research Focus: Prostate stem/progenitor cells and molecular mechanisms of prostate development and cancer using genetically engineered mouse models, explant cultures, and organoid culture systems.
Lab: Xiaoyan Zheng, PhD
Research Focus: Understanding how altered signaling in tumor cells and the tumor microenvironment can influence tumor progression.
Fill out our postdoc interest form by clicking on the button below. Your CV and interest form will then be sent to investigators with current openings. Please note that this is not a formal postdoc application. Selected candidates will be contacted and invited to submit a formal application after review.