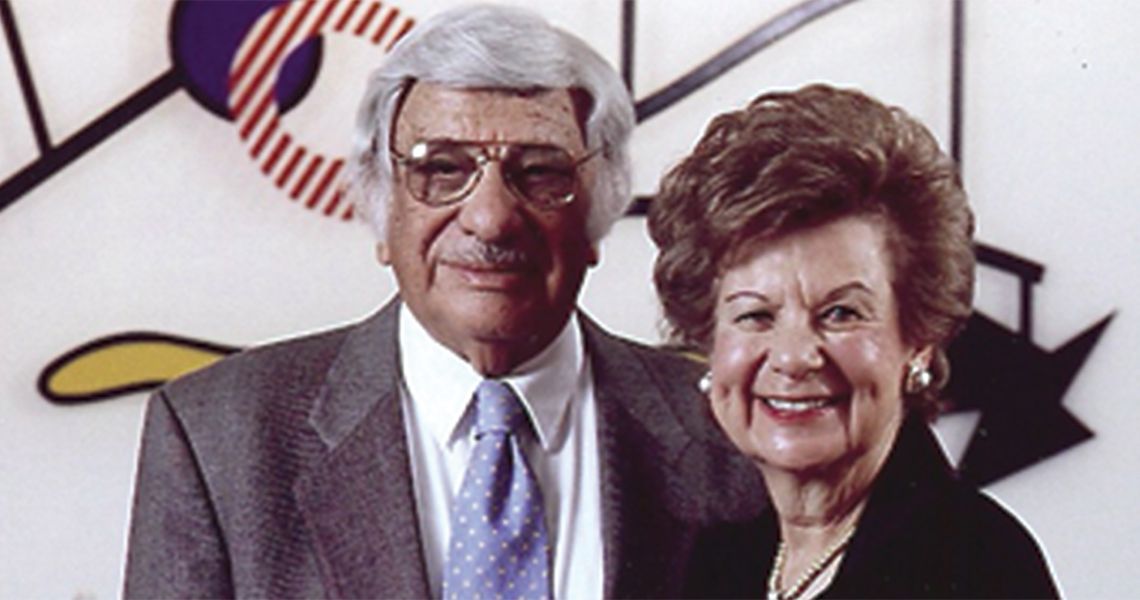 In what represented the largest individual gift ever to the George Washington University and its School of Medicine and Health Sciences, Cyrus and Myrtle Katzen donated $10 million to advance a wide range of cancer initiatives.
"I am deeply grateful for this historic leadership gift from a native Washingtonian family that has been personally affected by this devastating disease," said GW President Steven Knapp. "The Katzens' generosity will greatly accelerate our ability to conduct the type of research that can truly make a difference to cancer prevention and treatment."
The gift established The Dr. Cyrus and Myrtle Katzen Cancer Research Center, enhancing recruitment of top scholars in the field and development of innovative approaches to battling and treating cancer. It was the latest expression of close and long-standing ties between the Katzens and the George Washington University. Six members of the Katzen family have attended GW, including four who earned medical degrees. In addition, the Katzens have given more than $1.3 million to the university over the years, primarily in support of the GW School of Medicine and Health Sciences and the GW Cancer Institute. Dr. Katzen has often spoken of the high quality of care his first wife, Sylvia, received at GW Hospital during her 10-year battle with cancer. She died in 1980.
Because the Katzen Center has been established in a city known for its high cancer rates, the family's philanthropy will have local resonance as it supports the School of Medicine and Health Science's priorities: continuing to improve quality of care, expanding the body of knowledge in support of a cure, and advancing the development of focused research and treatment programs.
Cyrus Katzen, who passed away in 2009, was the owner and president of Mozel Development Corporation and Culmore Realty Company. Tysons Corner and Crystal City are among the many properties he helped develop. He also had successful careers in banking and dentistry. He held a degree in dentistry from Georgetown University and was known for inventing an automatic processing system for medical and dental X-ray film.