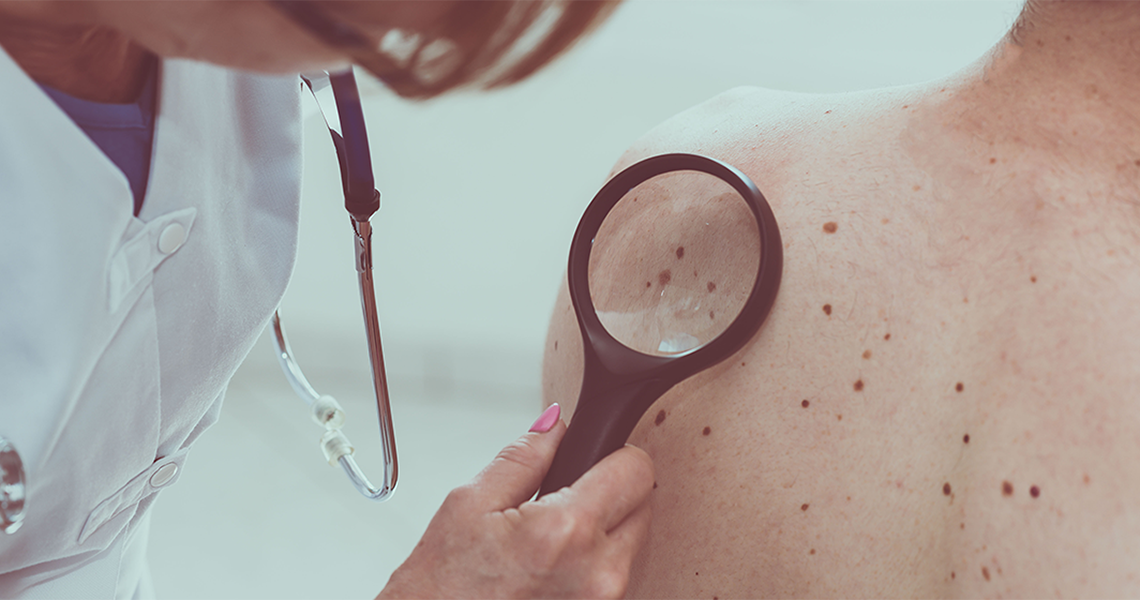 The George Washington University (GW) Cancer Center is pleased to announce the expansion of the Cutaneous Oncology Multidisciplinary Program. The program will bring together dermatologists, dermatologic surgeons, medical, surgical and radiation oncologists, and pathologists to provide personalized skin cancer care to patients in the District and surrounding region. A large focus will be on partnerships with basic scientists to promote translational breakthroughs in melanoma and non-melanoma skin cancer research.
The Cutaneous Oncology Program will now incorporate the existing Supportive Oncodermatology and Cutaneous T-Cell Lymphoma clinics at the GW Cancer Center and will partner closely with the Head and Neck Oncology Program led by Arjun Joshi, MD. The program will also be developing an active clinical research program and will be an important component of the evolving cancer biorepository.
The program will be led by Vishal A. Patel, MD, FAAD, FACMS. Dr. Patel is an assistant professor of dermatology at the GW School of Medicine and Health Sciences and an accomplished Mohs/Dermatologic Surgeon and cutaneous oncologist. He recently joined the GW Cancer Center after previously serving as director of the Division of Dermatologic Surgery and the High Risk Skin Cancer Clinic at Columbia University in New York City.
Dr. Patel joins Adam Friedman, MD, Frank Glass, MD, Faysal Haroun, MDand Robert Siegel, MD in the Cutaneous Oncology Program, as well as Kieron Dunleavy, MD and Mitchell Smith, MD, PhD in the Cutaneous T-Cell Lymphoma Clinic.
"Collaborative and patient-centered care is at the core of our mission here at the GW Cancer Center," said Eduardo M. Sotomayor, MD, director of the GW Cancer Center and professor of medicine at the GW School of Medicine and Health Sciences. "Establishing the Cutaneous Oncology Program enables us to give patients access to the latest cutting-edge research and providers in a variety of specialties across the University and puts us at the forefront of skin cancer care here in the District."
###
About the GW Cancer Center
The George Washington University (GW) Cancer Center is a collaboration of the George Washington University, the GW Hospital and the GW Medical Faculty Associates to expand GW's efforts in the fight against cancer. The GW Cancer Center also incorporates all existing cancer-related activities at GW, with a vision to create a cancer-free world through groundbreaking research, innovative education and equitable care for all. Learn more about the GW Cancer Center at gwcancercenter.com.