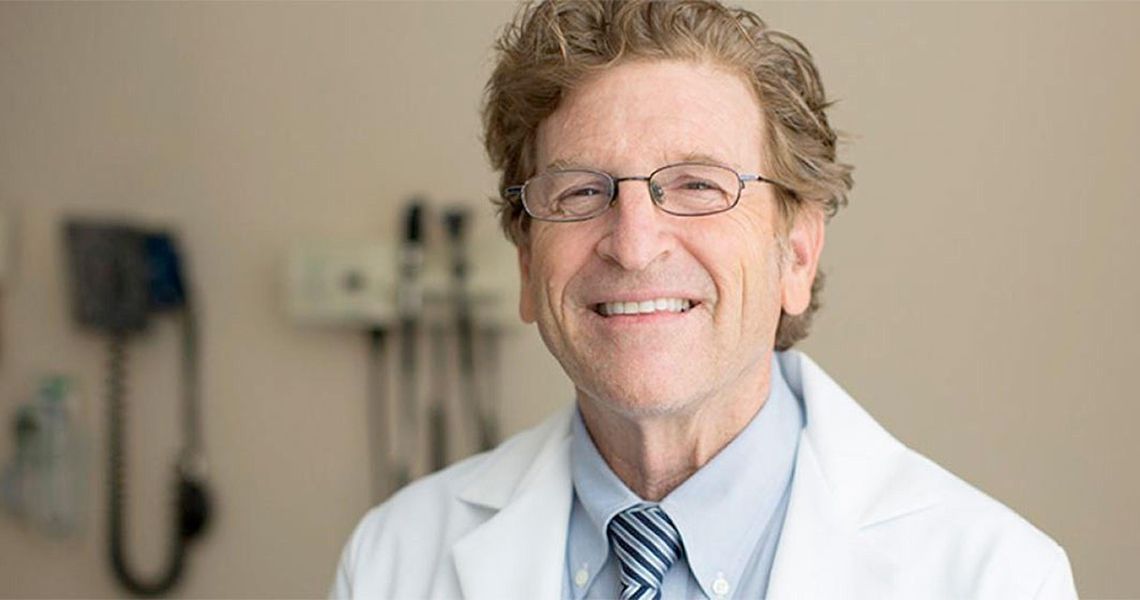 The GW Cancer Center is pleased to announce that Frank Glass, M.D., an internationally renowned dermatologist and dermatopathologist who specializes in skin malignancies and in the diagnosis and treatment of Cutaneous T-cell Lymphoma (CTCL), has been tapped to establish the Cutaneous Lymphoma Multidisciplinary Clinic, where patients with these malignancies will be seen jointly by dermatologists, oncologists, and other medical providers to create a streamlined and personalized plan of care. He joined the MFA and the GW Cancer Center in Fall 2016 and serves as a professor in the Departments of Dermatology and Pathology at the GW School of Medicine and Health Sciences.
"We are thrilled that Dr. Glass has agreed to join us to establish a unique and much needed Cutaneous Lymphoma Multidisciplinary Clinic here in Washington DC. A dermatologist and dermatopathologist with his expertise will enable us to be highly effective in our clinical and research enterprises," said Eduardo M. Sotomayor, M.D., director of the GW Cancer Center.
Glass joined the GW Cancer Center from H. Lee Moffitt Cancer Center and Research Institute in Tampa, Florida where he was a Senior Member of the Cutaneous Oncology Program, and co-director of the Cutaneous Lymphoma Program. He also served as a professor of dermatology and cutaneous surgery, as well as of pathology and cell biology at the University of South Florida College of Medicine.
"Dr. Glass is a wonderful addition to the team in the Department of Dermatology. I am very pleased that he has the deep breadth of experience to bring highly specialized care to our patients," said Alison Ehrlich, M.D., professor and chair of the Department of Dermatology at the GW School of Medicine and Health Sciences.
Glass earned his medical degree from Louisiana State University and completed his residency in dermatology at the University of California, Davis. He completed a fellowship in dermatopathology at the Medical University of South Carolina before joining the University of South Florida College of Medicine and Moffitt Cancer Center. Glass is a highly regarded teacher, mentor, and clinical investigator who has published extensively in the area of skin malignancies. He is also member of multiple professional societies and a frequent speaker in national and international forums.