The ongoing corporate research partnership between SEAS Professor Michael Keidar and the biotech company US Patent Innovations, LLC employs engineering and translational molecular sciences to develop new medical devices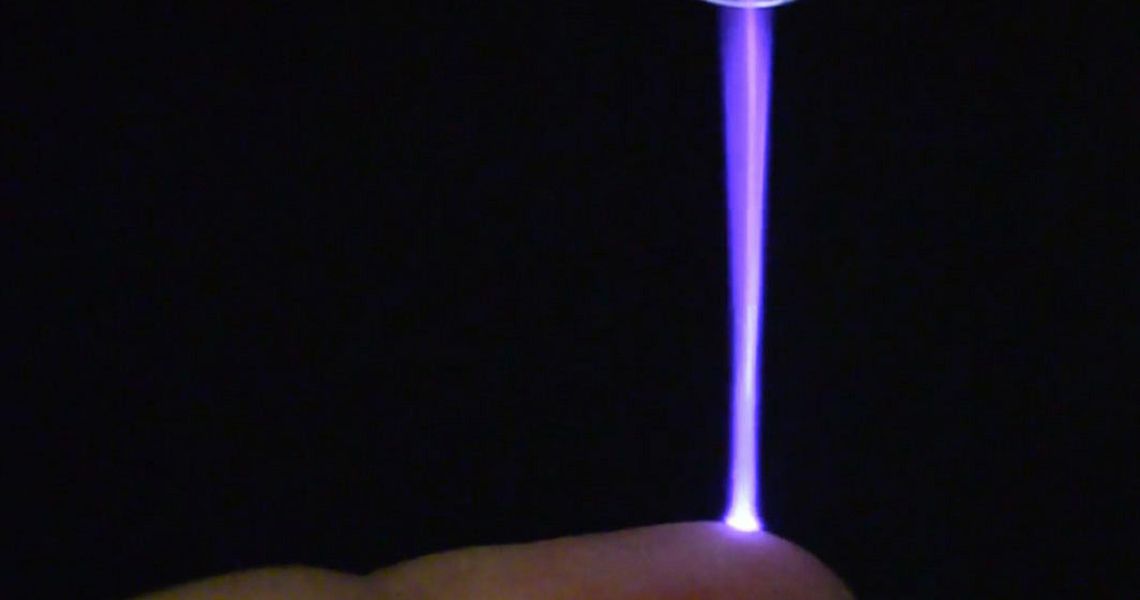 George Washington University (GW) has entered a new $3.2 million corporate research agreement with US Patent Innovations, LLC (USPI) to support further development of adaptive cold plasma devices for cancer therapies and explore using these devices to combat the spread of COVID-19.
This agreement is a continuation of a cooperation between Michael Keidar, a pioneer in cold plasma research and the A. James Clark Professor of Engineering in the School of Engineering and Applied Science, and Jerome Canady, a surgical oncologist and a trailblazer in low temperature hybrid and cold plasma technologies. Canady is also the Chief Science Officer at the Jerome Canady Research Institute For Advanced Biological and Technological Sciences (JCRI-ABTS), and CEO of Plasma Medicine Life Sciences (PMLS), a division USPI.
The new four-year collaboration builds on a record-setting corporate research agreement with JCRI/ABTS and USPI signed in 2017 and aims to continue introducing engineering breakthroughs into the medical context. University-corporate partnerships like this expand research and its real-world impact by creating a bridge between basic and translational research, said Tom Russo, GW's assistant vice president of industry and corporate research.
"Researchers love to do the research, but a lot of time, that's where their skill set ends. They don't have the capacity, or sometimes the desire, to turn that research into a product. It's not their expertise, it's not using their resources most effectively," Russo said. "That's why it's important to bring someone else in who knows how to do that, but doesn't have the basic research skills. It's a good marriage."
Plasmas are a form of ionized gas-meaning they contain a proportion of charged particles-that are highly effective in inactivating microbial pathogens. Typically plasmas exist at extremely high temperatures, but "cold" atmospheric plasma, Keidar's specialty, requires only the gas's electrons to be at elevated low temperature. That makes this form of plasma safe for use on and near humans.
Keidar has been conducting cutting-edge research in the use of adaptive cold plasma for cancer treatment, wound healing and in other medical contexts for the past decade. He has been working closely with Canady, Research Professor of Mechanical and Aerospace Engineering and co-director of the GW/USMI Plasma Initiative Program, for eight years on cold plasma devices. Canady is the inventor and developer of the Canady Helios™ Cold Plasma Scalpel that has been tested in clinical procedures involving individuals diagnosed with late-stage, inoperable cancers. Canady is also the principal investigator of a Phase I FDA IDE (#G190165/R001) clinical trial for patients with Stage IV, and recurrent solid tumors. The clinical sites include Rush University Medical Center, Chicago, Illinois and Sheba Medical Center, Tel Hashomer Israel. This is the first approved FDA clinical trial using cold plasma for the treatment of cancer.
"This exciting new development enhances our previous collaborative agreements with Michael Keidar and his fellow associates at the Micropropulsion and Nanotechnology Laboratories at GW," Canady said.
In addition to their work on cancer treatment, Keidar and Canady will also explore adapting cold plasma devices to combat the spread of COVID-19 in humans, on biological surfaces and in the air. Keidar is part of a research team awarded a National Science Foundation RAPID grant in May to advance the development of Cold Adaptive Atmospheric Plasma Decontamination as an efficient approach for disinfection. The team aims to develop a "plasma brush" that could decontaminate masks, gloves and other necessary protective gear for reuse.
Read the full article at GW Today: gwtoday.gwu.edu/gw-reaches-32m-agreement-support-development-cold-plasma-technology