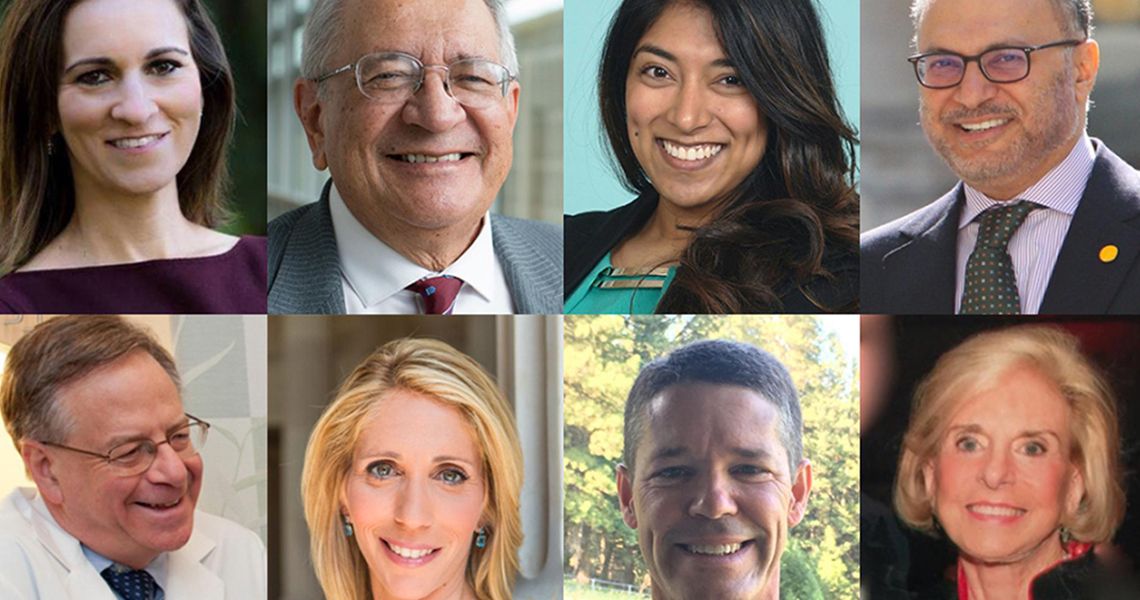 Eight George Washington University alumni will be honored this year with the Distinguished Alumni Achievement Award, the highest form of recognition given annually by the university and the George Washington Alumni Association to a graduate.
The 2017 award recipients are:
Dana Bash
Dana Bash, B.A. '93, is CNN's chief political correspondent based in Washington, D.C. She is the network's lead reporter covering the U.S. House of Representatives and the U.S. Senate. Ms. Bash covered the 2016 presidential election extensively and often moderates CNN's political town hall specials, including one on health care at GW last February featuring Sens. Ted Cruz (R-Texas) and Bernie Sanders (I-Vt.).
Anwar Mohammed Gargash
Anwar Mohammed Gargash, B.A. '81, M.A. '84, is a member of the Federal Cabinet of the United Arab Emirates and has served as minister of state for foreign affairs since 2008. From 2006 to 2016, Dr. Gargash was the minister of state for federal national council affairs.
 
Jayne Plank
Jayne Plank, B.A. '54, has spent decades as a public servant: on the Kensington, Md., Town Council; as the first woman elected mayor of Kensington; and as director of intergovernmental affairs of the U.S. Department of State under President Ronald Reagan. She also worked as a cryptologic linguist for the National Security Agency.
 
Michael Punke
Michael Punke, B.A. '86, author of the novel "The Revenant," is vice president for global public policy for Amazon Web Services. He has more than 25 years of experience in international trade and regulatory issues. From 2010 to 2017, Mr. Punke was deputy U.S. trade representative and U.S. ambassador to the World Trade Organization in Geneva.
 
Rodolfo Rodriguez
Rodolfo Rodriguez, M.S. '69, is founder and chief scientific officer of Advanced Animal Diagnostics. He has 50 years of experience in bioengineering and is known as a research and development pioneer who holds dozens of U.S. patents.
 
Robert Siegel
Robert Siegel, M.D. '77, is professor of medicine at the GW School of Medicine and Health Sciences and serves as the associate center director for education, training and network development for the GW Cancer Center. He is board-certified in internal medicine, medical oncology and hematology.
 
Davina Durgana
Davina Durgana, B.A. '10, is a statistician on the Global Slavery Index of the Walk Free Foundation. She uses statistics to analyze vulnerability, risk and prevalence of human trafficking domestically and internationally.
 
Mindy Finn
Mindy Finn, M.P.S. '10, a 15-year veteran of digital politics, is founder and CEO of Stand-Up Republic.