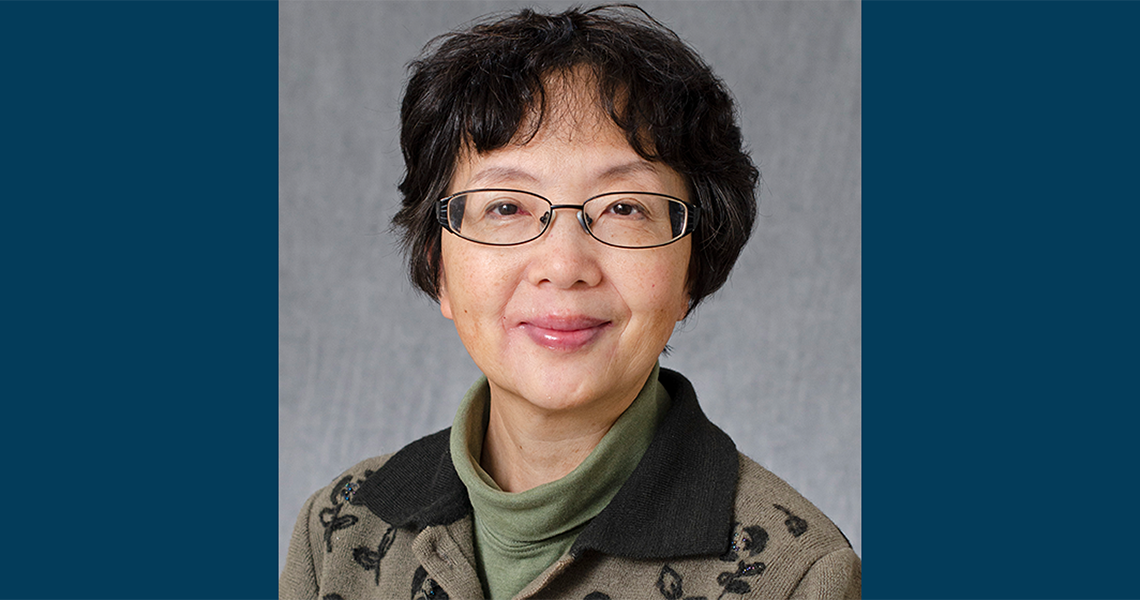 A research team led by Yanfen Hu, PhD, professor of anatomy and cell biology at the George Washington University (GW) School of Medicine and Health Sciences and member of the GW Cancer Center, is studying the role of the tumor suppressor BRCA1 in the homologous recombination pathway of DNA double-strand break repair.
BRCA1 facilitates recruitment of the nucleases required for end resection, a vital step in DNA double-strand break repair, yet it also has been shown to inhibit the nuclease activity in vitro. Currently, among the scientific community, it is unknown how the recruiting and inhibiting activities of BRCA1 can be reconciled in homologous recombination repair, a type of "high-quality" repair machinery that faithfully repairs DNA double-strand breaks.
While it is in the cell's best interest to repair DNA double-strand breaks using the high quality tool, unfortunately this tool is only available in a defined time frame. Meanwhile, cells have a back-up tool, which repairs double-strand breaks in a disorganized way. The presence of disorganized repair, which is available anytime, allows damaged cells to avoid a devastating crisis, if breaks are not repaired at all. However, this convenience comes at a cost, as the disorganized repair would lead to genome instability and therefore increase cancer risk over time. The question is: How do cells maximize the use of a high-quality repair pathway when the DNA breaks occur outside the window of opportunity?
"Our work seeks to validate a previously unrecognized role of BRCA1 in licensing the commitment step in homologous recombination," said Hu. "This challenges the current view of BRCA1 as merely a scaffolding protein."
Based on preliminary data, the team hypothesizes that BRCA1 modifications are part of a licensing mechanism that senses the damage, but manages to time the repair to that window of high-quality repair. Interestingly, both nuclease recruitment and inhibition are part of the timing control strategy. They also propose that BRCA1 homologous recombination repair activity is particularly important for genetic integrity of luminal genes in luminal cells of breast tissue, where many BRCA1-associated tumors originate.
The study will also help fill a critical knowledge gap between mechanistic investigation of BRCA1 and etiology of tissue/cell BRCA1-associated tumor development, substantially advancing BRCA1-related breast cancer research.
Hu brought the project to GW in 2018 from her previous institution, the University of Texas Health Science Center at San Antonio. The project is funded by a more than $1.5 million grant from the National Institutes of Health.
Media: For more information or to set up an interview, please contact Ashley Rizzardo at amrizz713@gwu.edu or 202-994-8679.
###
About the GW Cancer Center
The George Washington University (GW) Cancer Center is a collaboration of the George Washington University, the GW Hospital and the GW Medical Faculty Associates to expand GW's efforts in the fight against cancer. The GW Cancer Center also incorporates all existing cancer-related activities at GW, with a vision to create a cancer-free world through groundbreaking research, innovative education and equitable care for all. Learn more about the GW Cancer Center at gwcancercenter.com.