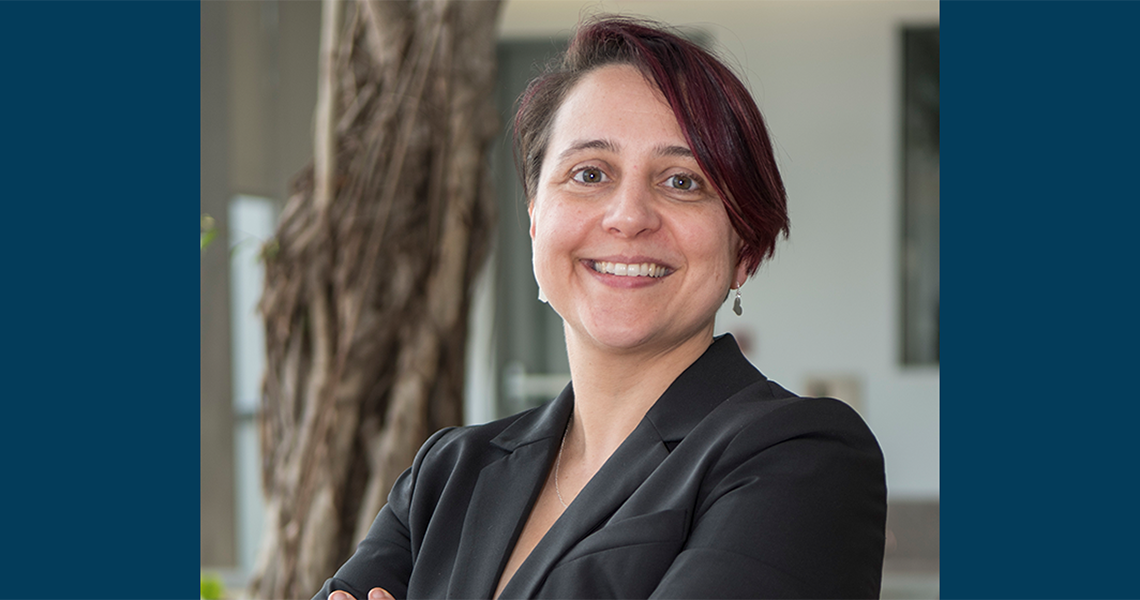 WASHINGTON (March 27, 2019) - Principal Investigator Mandi Pratt-Chapman, MA has been awarded a $4.125 million cooperative agreement to continue work with the Centers for Disease Control and Prevention (CDC) to provide comprehensive technical assistance for National Comprehensive Cancer Control Program (NCCCP) grantees. These programs are in all 50 states, Washington, D.C., eight tribes and tribal organizations, and seven U.S. Associated Pacific Islands/territories. The new five-year award is a competitive renewal of the successful $2.1 million awarded from 2013 to 2018.
The cooperative agreement expands technical assistance efforts by leveraging the existing infrastructure, capacity and relationships of the talent at the institute for patient centered initiatives & health equity, a division of the GW Cancer Center, to provide support to NCCCP grantees. NCCCP grantees create stakeholder-driven plans that aim to reduce the burden of cancer through evidence-based cancer control interventions adapted to local settings, including efforts to advance access to screening, treatment, and cancer survivorship care and to reduce health inequities.
The GW Cancer Center's strategies include:
Improved mechanisms of communication and coordination
Web-based professional education and training with continuing education credits
Development, maintenance and dissemination of tools and resources
Identification and dissemination of successful policy, systems, and environmental changes
Coalition-building and strategic planning for NCCCPs
Live workshops focused on American Indian tribes and Pacific Island Jurisdiction needs
"The GW Cancer Center is pleased to continue supporting Comprehensive Cancer Control programs through this award. I am extremely proud of the technical assistance team. CDC's renewal of our work demonstrates the high value placed on our tailored, multi-level strategies to advance cancer control and reduce health inequities across the nation," said Mandi Pratt-Chapman, MA, associate center director for patient-centered initiatives and health equity at the GW Cancer Center. "We look forward to another strong half decade with this exciting and rewarding project."
The five-year project will receive $825,000 per year, totaling $4.125 million after five years of funding, subject to availability of funds. The project is 100 percent federally financed, with zero percent of financing from non-government sources.
###
About the GW Cancer Center
The George Washington University (GW) Cancer Center is a collaboration of the George Washington University, the GW Hospital and the GW Medical Faculty Associates to expand GW's efforts in the fight against cancer. The GW Cancer Center also incorporates all existing cancer-related activities at GW, with a vision to create a cancer-free world through groundbreaking research, innovative education and equitable care for all. Learn more about the GW Cancer Center at gwcancercenter.com.