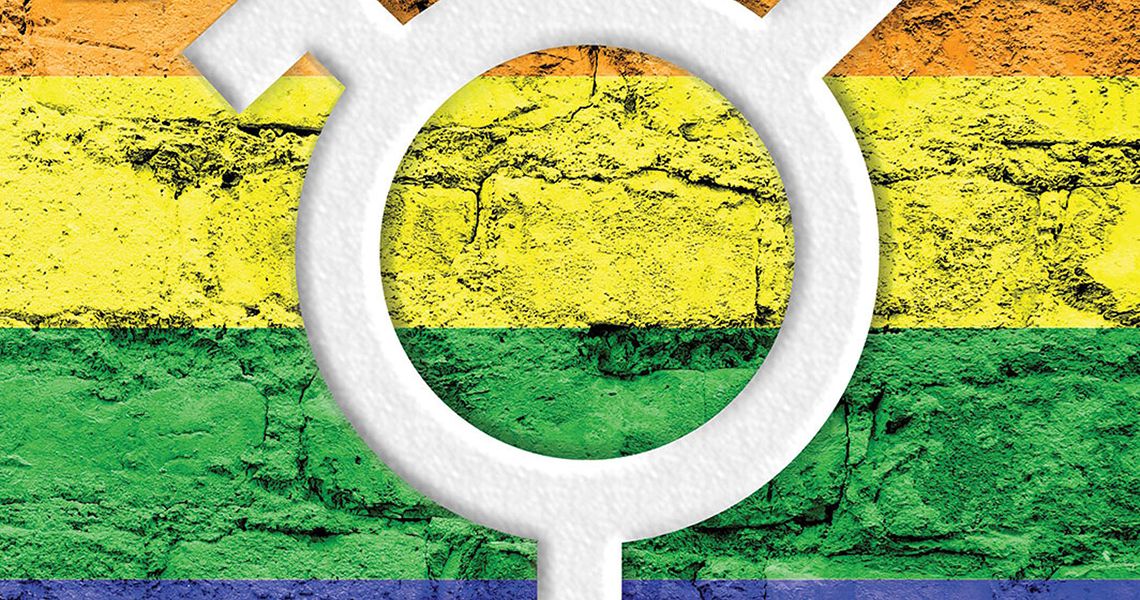 At the George Washington University (GW) Cancer Center, listening to the needs of the community is a vital responsibility. That's why in the city that has among the highest percentages of individuals who identify as lesbian, gay, bisexual, transgender, queer, or intersex (LGBTQI), the GW Cancer Center is ensuring its residents are always heard.
"It's important that the people you are trying to serve are guiding your priorities. Otherwise you're not doing your job; you're not meeting their needs," says Mandi L. Pratt-Chapman, PhD, associate center director for patient-centered initiatives and health equity at the GW Cancer Center.
One of the ways the center is filling seats at the table is through the LGBTQI Research Community Advisory Board, or CAB, which comprises more than a dozen representatives from the metro Washington, D.C., community and local organizations.
Rachelle Tepel, PhD, community member and former chair of the board, says its mission is "to connect health care researchers, specifically in the cancer fields, to the LGBTQI community in the D.C. metro area." The board helps forge important connections between researchers and the community.
In July 2018, the GW Cancer Center, in partnership with health care workers, community members, researchers, and D.C. organizations, set the stage for the CAB's work. The center hosted a one-day workshop to facilitate conversations on the health needs of the LGBTQI community. From the event emerged top research priorities, such as finding solutions for social isolation among transgender women and LGBTQI elders, and increasing provision of culturally responsive care for patients, among others.
Tepel, a member of the LGBTQI community and a cancer survivor, notes that in addition to identifying research priorities, education of providers on how to be more inclusive is important to the CAB and to her personally.
"Because of my experience with health care providers in the past, it's important to me to try to get the health care providers to be more aware of the needs of the community," she says.
A year later, the CAB participated in a networking event during which researchers at GW and other universities in the area presented the projects they were working on to community members. "Sometimes it feels like we're asking community members what they need over and over again, but not showing them evidence of what we're doing to try to answer some of those needs. We wanted to shift that," says Pratt-Chapman.
Embracing Lived Experiences
Eduardo M. Sotomayor, MD, Dr. Cyrus Katzen Family Director of the GW Cancer Center and professor of medicine at the GW School of Medicine and Health Sciences (SMHS), adds that a city that ranks high in overall cancer mortality must provide equitable care for all. "We want everyone who walks in the door to feel empowered, [be] engaged, and have ownership over their care," Sotomayor says.
Relationship and trust building in the LGBTQI community is paramount, and something on which the GW Cancer Center is focused.
"There are huge differences among the L, the G, the B, the T, the Q, and the I," Pratt-Chapman says. Even within the community, she adds, it's a constant process of learning, building trust, and making sure CAB members are focusing on the right things. "We need to think about how sex and gender identity and transgender lived experiences affect health and how interventions work."
Pratt-Chapman says that technical assistance and training provided by her team emphasize that each person has a unique lived experience. She envisions the creation of sexual and gender minority training for cancer centers across the United States, with the GW Cancer Center at the forefront of the movement.
Open Trials
Clinical trials are key to research, and making trials open to members of the LGBTQI community and ensuring they feel comfortable participating is top of mind in the GW Cancer Center Clinical Trials Office.
"We want to make all patients feel comfortable, feel free to talk with us about any concerns, and be open to receive them and give them equal opportunity in clinical trials," says Monica Rengifo-Pardo, MD, a clinical research coordinator at the GW Cancer Center.
Richard Lush, PhD, director of the Clinical Trials Office, adds that there's no specific outreach to the LGBTQI community for trials right now, but adds that he wants to make sure that the patients enrolled in trials are diverse.
Currently in the works is the development of a software system to manage the clinical trials process, Lush explains. "We want to ensure that we are capturing data about the LGBTQI community and how good we are at enrolling them in clinical trials. We want to see those data," he says.
Building Bridges
The GW Cancer Center is not an island, and it relies on support from SMHS, Milken Institute School of Public Health at GW (Milken Institute SPH), the GW Medical Faculty Associates, and GW Hospital to further its community
outreach goals.
"The solutions to most health issues are in the space where our different disciplines meet," says Carlos Rodriguez-Diaz, PhD, MPH, associate professor in the Department of Prevention and Community Health at Milken Institute SPH. "We have to work from the simplest point, the cell, all the way to the policies that create disparities."
Rodriguez-Diaz is a community health scientist by both training and passion, he says. "I serve as an adviser to the community. I'm a scientist, I conduct research, but I am not the kind of scientist who tells the community what they need and what research we have to do," says Rodriguez-Diaz. "I like to work with the community in [such] a way that we come up together with the kind of research we need."
For the past five years, Rodriguez-Diaz, who calls Puerto Rico home, has focused primarily on sexual minorities - gay, lesbian, bisexual, transgender, and queer populations, as well as on Latin communities. Although his work is not always cancer-specific, he's connected with Pratt-Chapman during the time he's been at GW to learn more about the LGBTQI community in D.C. Since his arrival, Rodriguez-Diaz has become a regular at CAB meetings, and he is working with other colleagues at Milken Institute SPH and DC Health on an HIV behavioral study with transgender women.
Rodriguez-Diaz adds that comprehensive understanding of the population rather than the disease itself "is key to solving the health disparities we see."
Education and knowledge also must extend to students. Pratt-Chapman says she's working with other important LGBTQI leaders at SMHS, including Amy Caggiula, MD, assistant professor of emergency medicine, and Charles Samenow, MD, MPH, associate professor of psychiatry and behavioral sciences, on ideas for mandatory and elective sessions to help medical students think about implicit bias and modeling affirming behaviors.
"Understanding the needs of marginalized communities and meeting them where they are: these are things all health professionals, including medical students, need to think about and be taught," she says.