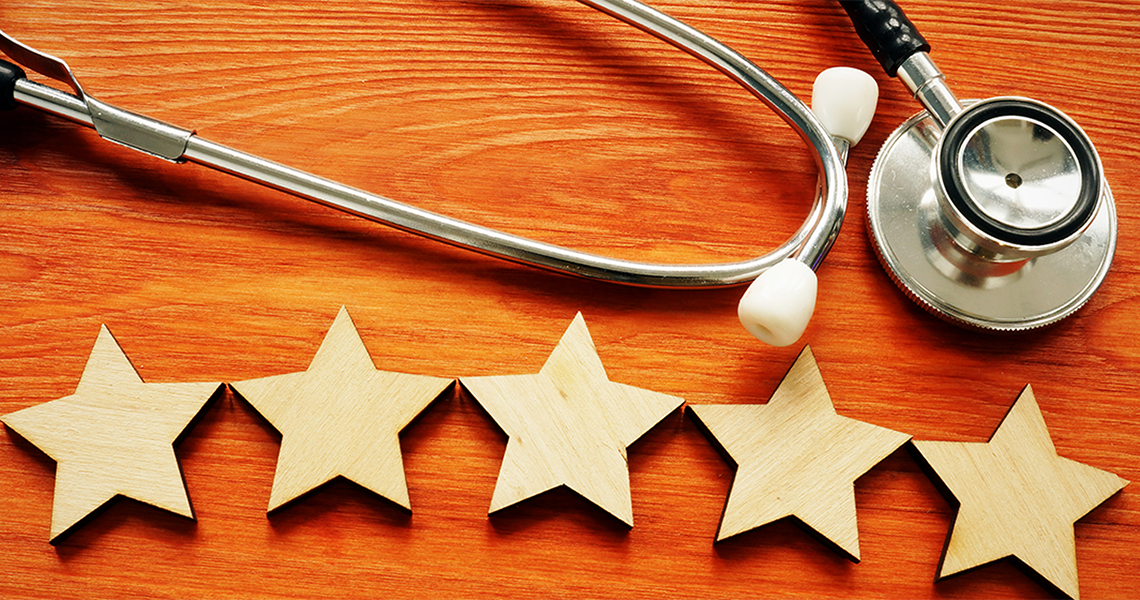 Knowing what cancer survivors value can help providers address gaps in care, improve the care experience, and increase behaviors and practices that support survivors' ability to accept and manage their post-treatment care, according to focus group findings from researchers at the George Washington University Milken Institute School of Public Health (Milken Institute SPH) and the George Washington University (GW) Cancer Center. The study is published in the latest volume of the Journal of Cancer Survivorship.
With nearly 17 million cancer survivors in the United States, there is a critical need to define, measure and achieve high quality survivorship care. While the focus on survivorship has increased in recent years, there are varying opinions on how and whether to incorporate patient-centered care components in quality guidelines. Many existing standards for survivors focus on clinical measures like follow-up care, monitoring and surveillance, health promotion, risk prevention, management of health effects, care coordination and survivorship care plans. However, few existing standards offer guidance on patient-centered practices, or how to personalize survivorship.
The study, led by principal investigator K. Holly Mead, PhD, professorial lecturer of health policy and management at Milken Institute SPH, surveyed survivors to explore their expectations and priorities for care, identify practice priorities to meet those needs and offer suggestions to strengthen quality standards. The results were from the formative phase of a larger comparative effectiveness research project, Evaluating Cancer Survivorship Care Models, which examined the impact of survivorship care across different types of programs using original, patient-centered measures.
The study consisted of 22 focus groups comprised of 170 survivors of breast, prostate and colorectal cancers who were one to five years post-treatment. Key principles from respondents included the need to prepare survivors for the chronic nature of cancer as a disease and the importance of creating an integrated system to better manage ongoing issues in survivorship. Multiple practice priorities emerged out of these principles, including:
Understanding expectations of survivorship care and how to "live with cancer"
Having peer networks for emotional and social support
Getting information and resources to help manage care
Getting mental health support
Having supportive and responsive providers
Being an empowered and engaged patient
Engaging in meaningful communication and shared decision-making between providers and survivors
Seamless care coordination and transitions across providers
Offering practical life support
Creating infrastructure/processes to increase access and facilitate continuous care
Providing a full spectrum of care without access barriers
"For survivors, the battle with cancer isn't over once treatment ends," said Mandi L. Pratt-Chapman, PhD, associate center director for patient-centered initiatives and health equity at the GW Cancer Center and a co-author of the study. "That's why it is so important that we integrate patients' values in our guidelines, recommendations and best practices for personalized follow-up care."
The authors recommend that care practices should empower patients, promote strong patient-provider alliances and provide a well-coordinated network of care. According to the team, the findings from the focus groups can help cancer centers address gaps in care, improve care experiences and increase behaviors and practices that support survivors' ability to accept and manage their post-treatment care.
Additional co-authors from Milken Institute SPH include Hannah Arem, PhD, assistant professor of epidemiology and member of the GW Cancer Center, Sarah Murtaza and Laura Charney. Sarah Raskin, PhD and Anne Willis, MA also co-authored the study.
The article, titled "Identifying Patients' Priorities for Quality Survivorship: Conceptualizing a Patient-Centered Approach to Survivorship Care," is published in the Journal of Cancer Survivorship and is available here.